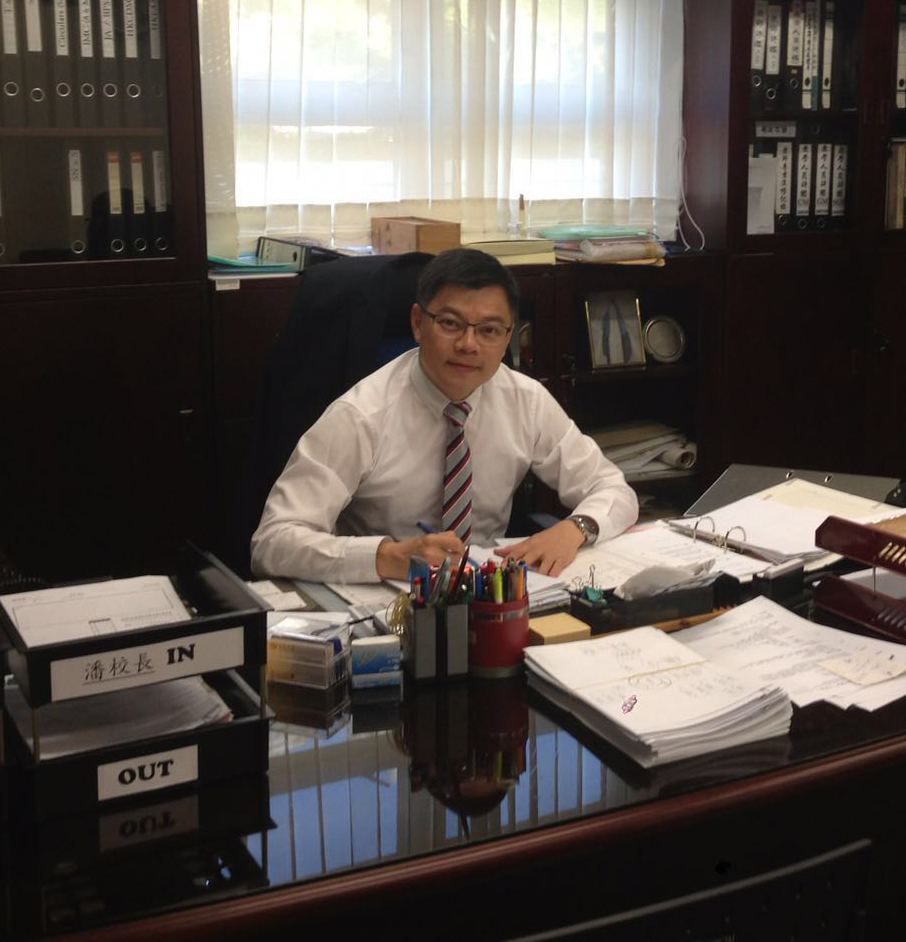 2017-2018
A milestone year for the Josephians: Celebrating 60 years of education excellence and beyond
St. Joseph's Anglo-Chinese School has a long history in education and this year we celebrated our Diamond Jubilee in March, 2018. Different celebratory activities, like the Diamond Jubilee Walkathon, ball games, BBQ, the Gala Dinner, the Open Day Opening Ceremony, the Time Capsule Laying Rites, the Thanksgiving Mass, carnival and the Consecration Rites, just to name a few, were organized with many of our retired or former members of staff, alumni, parents and current students sharing the joyful and unforgettable moments together. Our deepest gratitude should be extended to our founder, Brother Paul Sun, who came from afar in the Mainland, following God's will to serve the people who were in need of financial support.
We strive to uphold the school mission set by our Brother Paul Sun in offering education to all who aspire to learn, including many who otherwise would have been deprived of the opportunity to develop their potential. We also strive for excellence in quality of education for students by maintaining a good balance of ethical, intellectual, physical, social skills, and aesthetic and spiritual development based on the Catholic education's core values with a view to realizing our school motto, 'Ad Astra' and 'Benevolence'.
Undoubtedly, the celebration of the 60th Anniversary also provided an opportunity for different stakeholders to look back and appreciate the school's achievements throughout these 60 golden years. With the support of all school managers, parents, alumni, principals, teachers and members of staff, it was witnessed that the school had undergone eras of great achievement.
Academically, special policies have been implemented to enhance the performance of elite students in the public examination. Under such schemes, the total number of students admitted to local universities has been increasing year by year since 2015. About 80% of JUPAS offers were for university degree programmes in 2017. With encouraging and commendable results, teachers' and students' efforts were proven to be effective and successful. Josephians also actively participated in different kinds of inter-school activities and competitions to show their talents and potential beyond the textbook.
In sports, our school basketball team, badminton team and athletics team were competing in Division One in Hong Kong inter-school competitions. Our swimming team was promoted and will compete in Division II in the coming academic year again after 12 years of continuous effort. More importantly, our students were also able to attain excellent results in the Hong Kong Schools Music and Speech Festivals. Countless awards were also won in English Drama Festival, Inter-School Mathematical Olympiad, Science Olympiad, and many community service events. The number of students receiving scholarships has been increasing in recent years. My sincere gratitude should be extended to the collaborative effort of all staff and parents in supporting students by extending their potential to the highest and appreciation should also be given to students who have made tremendous effort in activities of all kinds. A round of applause for their hard work!
In regards to the newly-built facilities, there have been more than 20 additions and refurbishments in the past four years which signify the recent and updated development of SJACS. Both learning and teaching opportunities were benefited by these improvements that further demonstrated the transition of our school from just a new campus of buildings and facilities to a living home filled with laughter, love and hope. On the completion of all these works, we gathered and celebrated the Diamond Jubilee Anniversary.
Moving ahead, it's time for us to plan for the future and beyond in many aspects. But one thing never changes – our school will continue to strive to provide education of the highest quality for Josephians.
On the academic side, we will focus more on e-Learning and e-Teaching. With the improvement and introduction of the updated teaching methodologies, the effectiveness of teaching and learning will be enhanced. STREAM Education will be another focus of school development. Students will be given opportunities to participate in newly designed science, computer and robotics activities. Religious and Arts Education will be equipped with advanced technology so that Josephians will have more exposure to the fields of AR and VR. Certainly, more resources will be devoted to the development of the Elite Students Scheme and the Performance Enhancement Scheme. It is under these circumstances that hopefully Josephians will perform outstandingly and commendably in HKDSE and more importantly, their overall personal growth.
Simultaneously, we also strive for the balanced development of students' lives throughout the campus. In sports, we will support athletes in different streams, such as providing the Academic Enhancement Scheme for the majority of school team members and the Financial Support Scheme for those who are in need of assistance. Regarding Arts Education, we will encourage our students to develop their potential to the fullest and provide more performing opportunities for them to show their talents. To cater for this, activities in ECA periods will be run on a student-centered basis, allowing the school to accommodate the needs and the interests of the students.
Regarding whole-person development, every Josephian will have the chance to experience a Six-Year Nurturing Scheme which signifies the provision of all-round encounters. Upon completion, all graduates will have undergone a process of personal growth in different fields. Our aim is to show how the school not only pays attention to academic performance, but also values a balanced and healthy school life.
Last but not least, extra credit should be given to all colleagues for their enthusiasm and contribution in guiding students' development. Sincere thanks should also be given to school managers, parents and alumni who have continuously been supporting us. My heartfelt gratitude must be extended to our distinguished colleagues and retired principals, Mr. Chan Kong Chiu and Mr. Yeung Siu Hung, for their devotion and long service to SJACS. Their passion and enthusiasm in education indeed serve as an inspiration to many of us.
Fellow Josephians, let's gear up to be the best we can for the coming challenges whilst enjoying together, as always, the outstanding achievements of SJACS.
Principal Poon